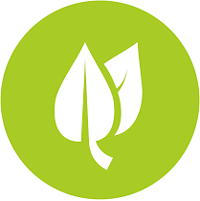 Bainbridge Beverage is proud to work with other sectors of the agricultural community to repurpose pulp and food scraps. Supplying up to 300,000 pounds of these scraps to hog and dairy facilities each week, minimizes our environmental foot print and provides healthy food to tens of thousands of animals weekly.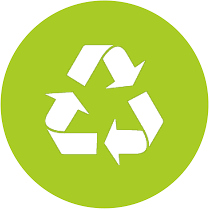 By building relationships with great partners, we are recycling up to 100,000 pounds of cardboard each month, keeping nearly 500 tons of waste out of landfills annually.
Producing over one million pounds of apples each season on our farm in Michigan, Jollay Orchards and Bainbridge Beverage are able to offer customers fresh produce grown and harvested on the same property as our juice facility, eliminating the need to import apples from other states.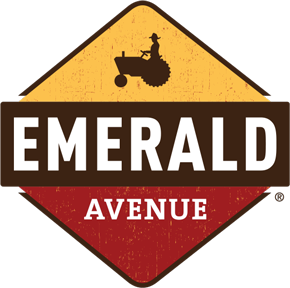 Sarah spearheaded the creation of a marketing coalition that includes other businesses along the agricultural corridor in Coloma named "Emerald Avenue". This coalition markets home-grown foods and "green" products in the area as a group. The local businesses are inter-dependant and the Emerald Avenue campaign reinforces and promotes the importance of supporting local food providers in the area.

www.theemeraldavenue.com